Why is she always so happy?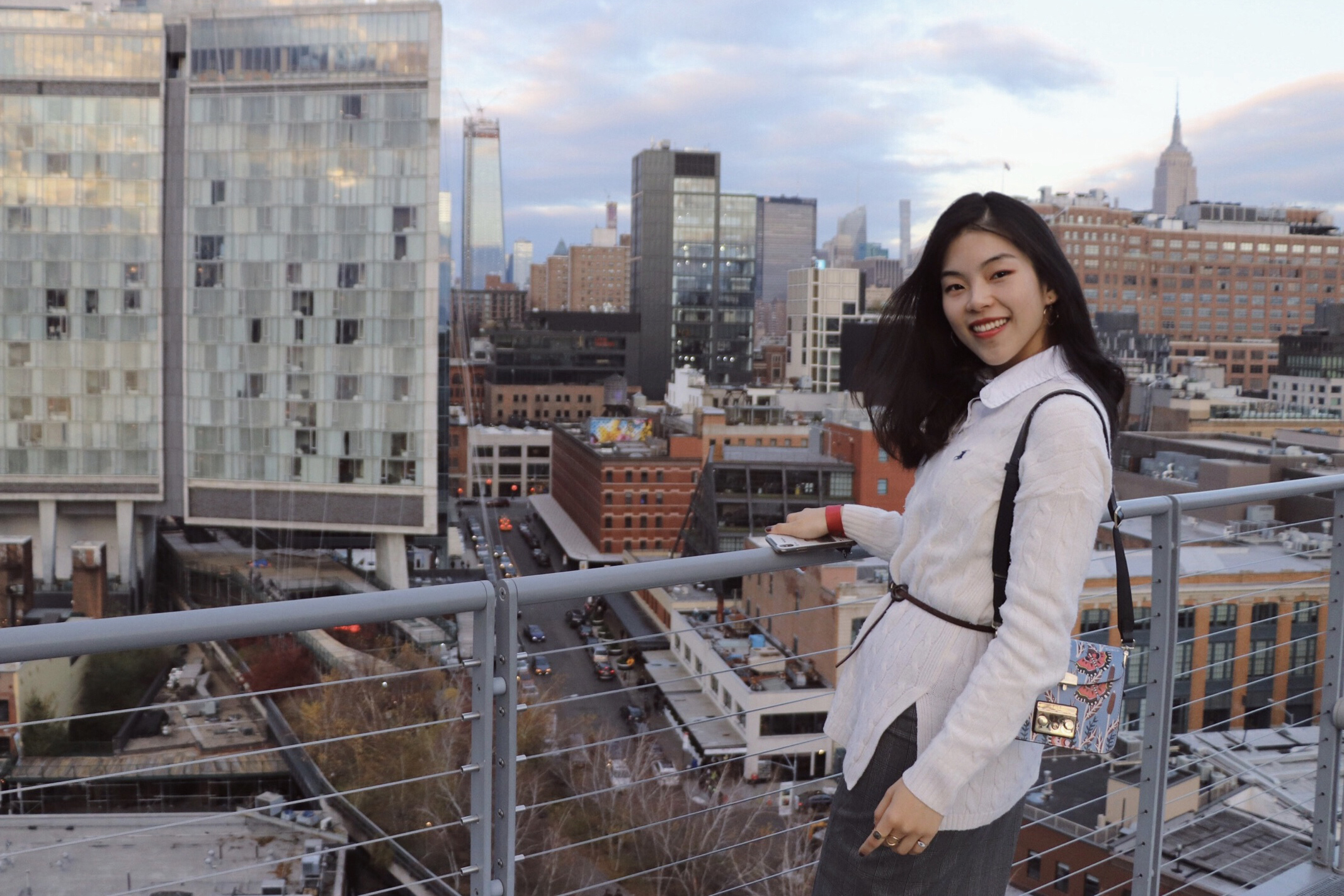 Asked Kevin Bae, my classmate.
Because being happy facilitates creative thinking. I never stop trying and always want to keep my partners supported.
-->View my full resume here.
Education



School of Visual Arts
Graphic Design / Interaction / Advertising BFA 2020 (2016.09 – 2020.05)
Cumulative GPA 3.92



State University of Stony Brook
Studio Arts BFA (2015.09 – 2016.05)



Zhejiang University of Technology
B. Industrial Design (2014.09 – 2015.05)


Experience



Design Intern at CertiK, NY

Designed marketing deliverables such as Twitter posts, WeChat banners;
Designed monthly newsletter which gained the highest CTR;
Designed presentation decks; Designed visual elements for products;
Conducted a typeface research for the brand;
Create content with the marketing team; Conducted making social media growth strategy. Recognized as Intern of the Month. (2020.07 – now)
Worked on brands' visual identity such as designing logo, manifesto;
Worked closely with strategy team to helped brands to differentiate themselves from competitors in the same category. (2019.06 – 2019.08)



Set up annual plans with the team; Connect with other school CSSA; Ensure plans on track; Review articles published on CSO social accounts; Negotiate with departments within the school. (2018.11 – 2020.05)



Summer Design Intern at Bien Creative Co., Ltd

Designed logos, websites, posters, and flyers for brands, detail pages for products; Participated in branding and event arrangement; Worked with copywriters and other designers in a team closely. (2018.05 – 2018.07)



Orientation Leader and Student Ambassador

at
School of Visual Arts.
Help new students to adapt to new college life; Set up activities and events in orientation week; Be a student leader and organize students to participate in SVA community. (201
7
.08 – 2020.05)
Summer Intern at New Choice Education Consulting Co.,Ltd

Designed brochures and posters, collected updated information about college admissions, gave advice to art students who are interested in studying aboard. (2017.07 – 2017.08)







Honors



Dean's List

Academic Achievement Awards

State University of Stony Brook (2015-2016)




Skills



Proficient in Adobe Photoshop, Illustrator, InDesign, Figma, Sketch, Principle and Office Suite;

Basic knowledge in HTML/CSS; Experience in After Effects and photography.