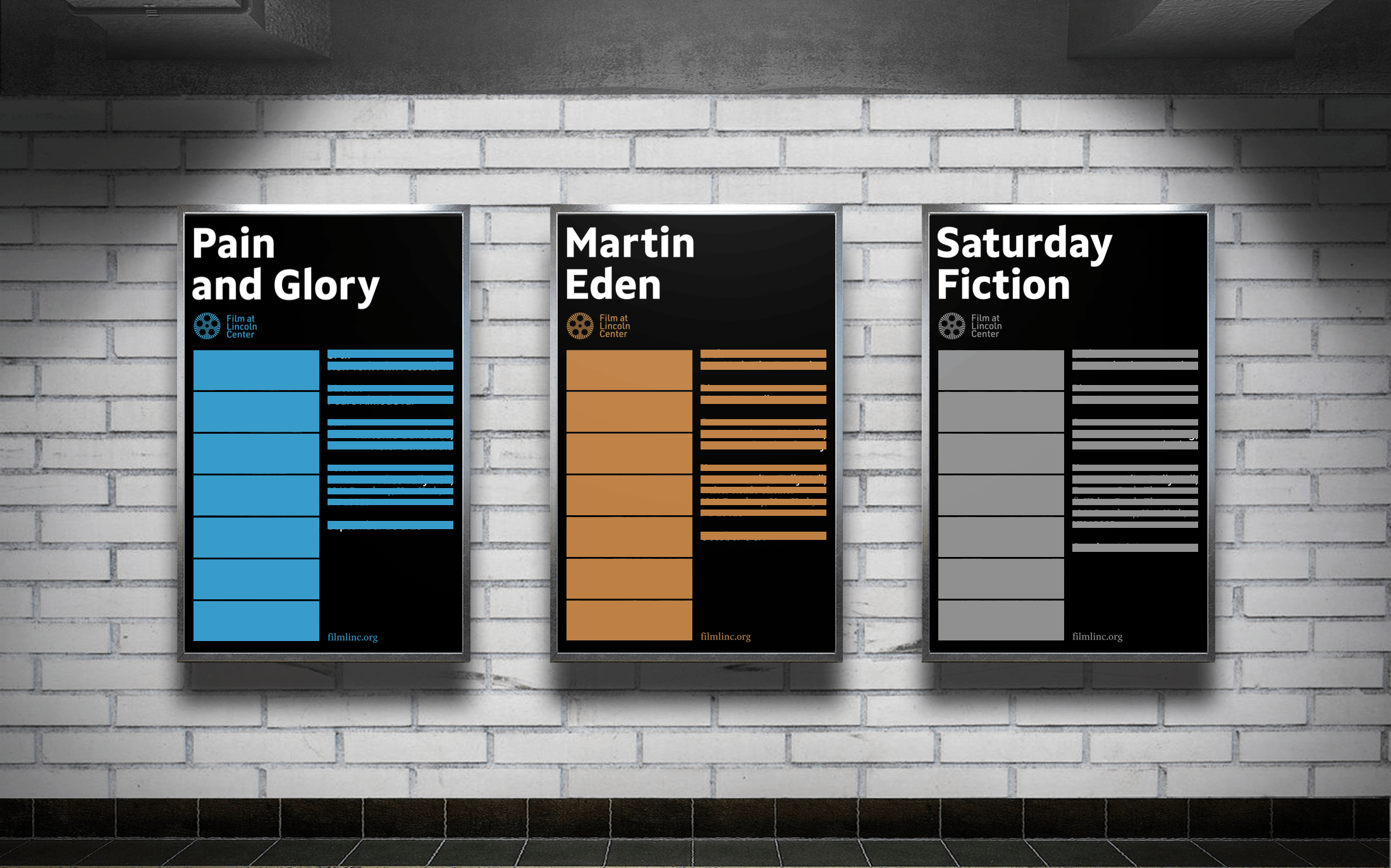 57th NYFF Poster Series
Create a clear visual framework that will anchor the posters as a cohesive system for the 57th New York Film Festival.
Insight

Unveiling new films in premieres is the essence of NYFF.






Idea

Film is a form of communication between creators and audience. The poster series is about unveiling the communication.
The Posters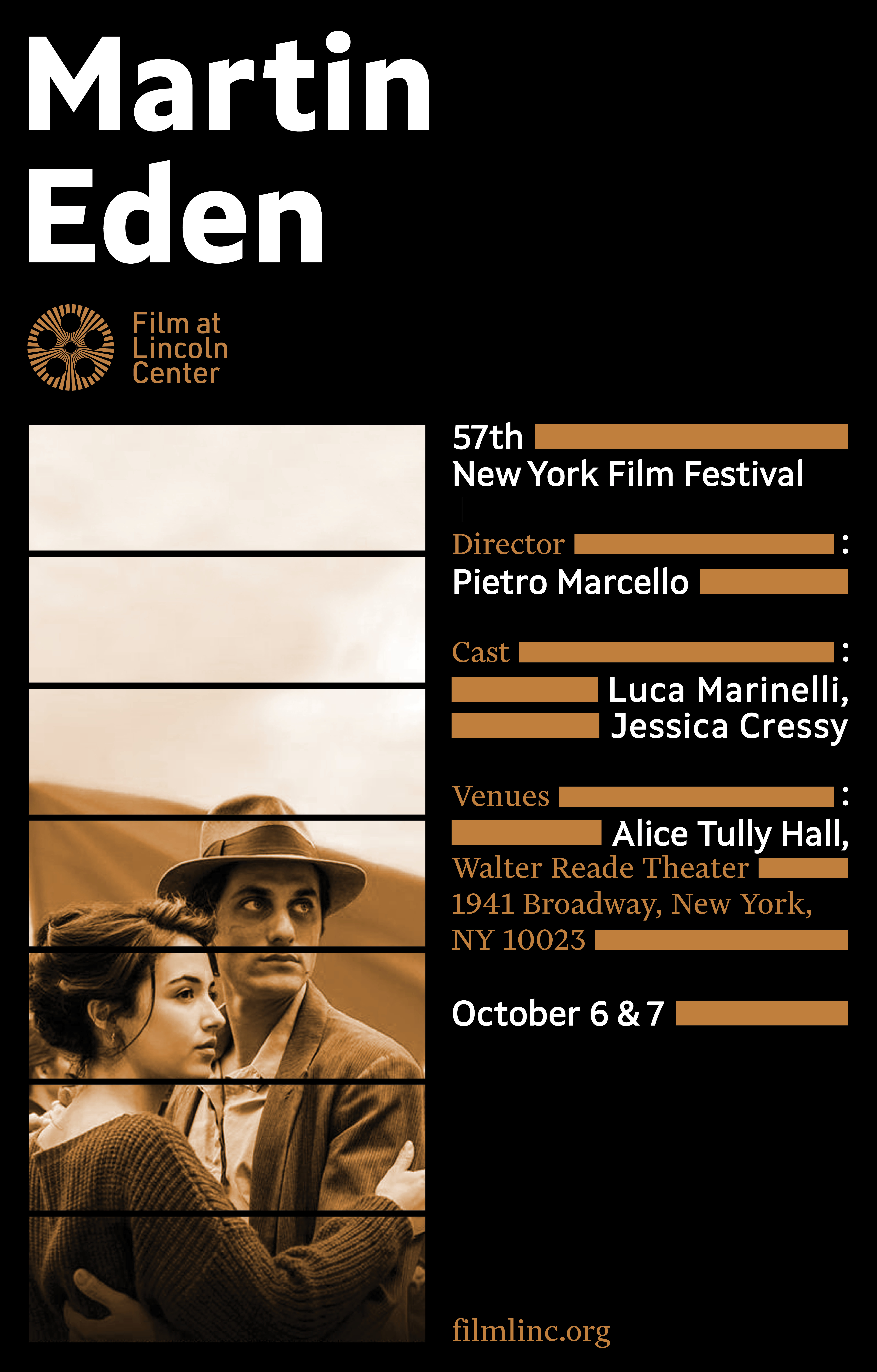 Color